Osky and me in Santa Rosa before heading to Booneville
The trip up
They pour beer at the festival from 1-4PM, although most of the beer is usually gone by 3 or 3:30, so you want to be on time. I decided if I was on the road by 9AM I could travel the 50 miles in about three hours ( last ten miles are hilly) and be there in time to setup camp before going to the festival.
That was the first mistake, itís not 50 miles, itís more like 62 and itís not the last 10 miles that are hilly, itís the last 22 miles.
Did I mention it rained the entire way up? Oh, yea, it rained the entire way up. By the time I got to Booneville, everything was soaked through.
I have advice for anyone doing that ride, stop at the little market in Yorkville. Get something.
<![if !vml]>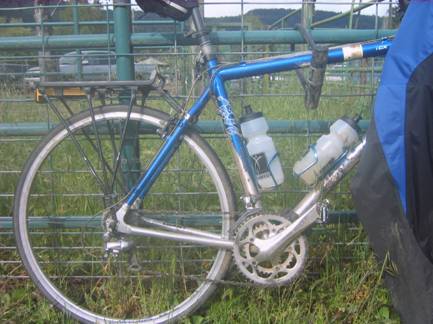 <![endif]>
My bike and jacket in the fairgrounds
Arrival
I arrived late and beer was already being poured. Because it was raining I was forced to setup the tent so I could put everything into it. I also had too and wanted to change clothes. I didnít get in and a glass until 2PM.
Which meant I had to speed drink. I drank as fast as I could get my 6oz glass filled. Depending on the brewery, there might be a line four deep for beer.
<![if !vml]>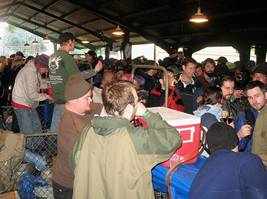 <![endif]>
Inside the main tent. Photo courtesy of beerbybart.com
Pliny the Elder was the first beer to run out. Which was bad, not just because the Pliny was gone, but because Russian River had the longest lines and when Pliny was gone, those same people made other lines longer.
<![if !vml]>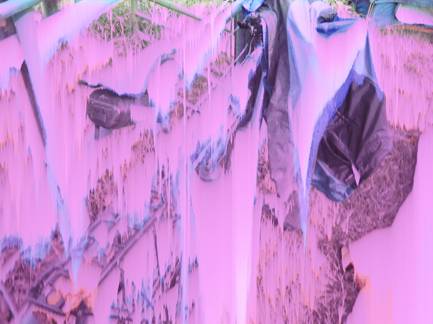 <![endif]>
Things were a little blurry afterward
After
After the beer was gone I realized I hadnít eaten anything all day so I head across the street to the Booneville Hotel and Restaurant.
It was absolutely packed and I ended up sharing a table with two brothers and their grown up sons. Fun guys. Canít remember their names.
The place was so packed that I only got one beer with my hamburger and I had to chase the waitress down to pay. I literally could have just left and I donít think they would have cared.
I went to the market next store and bought a bottle of Racer5 which I took back to my camp site and called my wife. Baseball had been canceled Sunday, so they would wait in Santa Rosa for me. Which turned out to be great news as the Chamois butter had washed away and I would be saddle sore just from the 120 mile round trip. If Iíd had to ride the additional 50 I might still have the saddle sore.
That night I attempted to go back to the bar at Booneville restaurant. They had a bouncer who told me they were way too full and Iíd have to wait until people left to go in. There were about five of us guys waiting outside. Like most popular establishments, there was no line for the women.
I waited until Iíd seen two people violently 86íd and the police come and go. Finally I decided to just buy another Racer5 and go back to my tent. It was about 11PM.
I barely finished the beer before falling asleep.
<![if !vml]>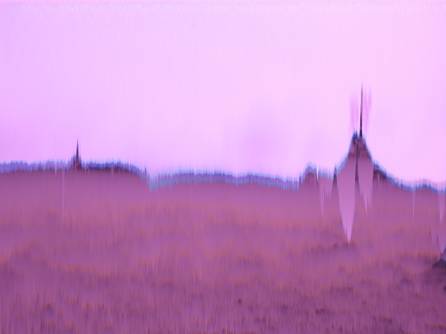 <![endif]>
And then it got even more blurry
I had so much beer in my I had to go to the bathroom three times during the night.
I woke up at 9AM and strangely, 80% of the 3000-4000 campers were gone.
The Return
The ride back was much nicer. It was sunny, I wasnít in a hurry and I stopped at the market in Yorkville this time.
When I got to Cloverdale I went into Ruth McGowanís for a victory IPA and called my wife.
They were itching to leave (her friends son had come down with scabie) and offered to pick me up in Cloverdale. So I looked at my IPA and decided to have another.
Victory!